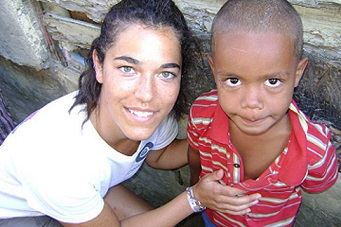 Hello and welcome! My name is Dr. Kira Cervenka, but I prefer that my patients just call me Dr. K. I am currently a Chiropractor practicing out of Raleigh, NC. Whether you are looking to try me out as a new doctor, are a current patient, or are just looking for some useful information, I hope you are finding my website helpful. Please take some time to explore; there are several links that can help you learn more about your particular pain along with ways that I can help through office visits, and how you can help yourself at home. For those of you interested in trying me out as a new doctor, here is a bit about myself, along with how I work: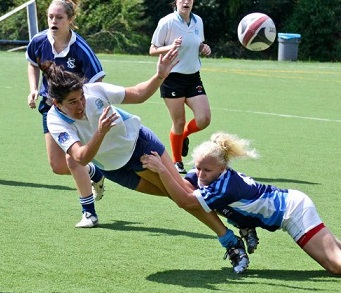 About me: I was born and raised in Toms River, New Jersey (if you listen close enough, you can still hear it in my voice). I grew up playing soccer and softball, bowling, and running track. I moved to Chapel Hill, North Carolina (Go Heels!) in 2001 to attend college, and started playing the sport that would steal my heart. That sport was rugby.
I earned my B.A. in Exercise and Sport Science, along with a minor in Biology from the University of North Carolina at Chapel Hill in 2005. Outside of the classroom, I was selected for both the North Carolina and South All Star Rugby Teams, and was named First Team- All American both my junior and senior year.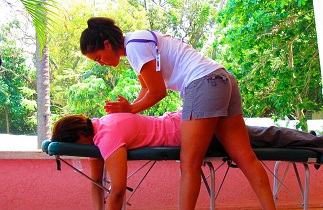 I moved to Florida in the summer of 2008 in order to pursue an education in chiropractic at Palmer College of Chiropractic. While at Palmer, my main focuses were musculoskeletal pain, neurology, and nutrition. I took advantage of every opportunity I could to attend seminars to enhance my education, particularly focusing on the diagnosis and treatment of extremity disorders. I also had the opportunity to work as a clinical teaching assistant my last two quarters. While studying at Palmer, I had the opportunity to put my chiropractic education to good use in the underserved countries of the Dominican Republic and India.
In April of 2011, I traveled to the Dominican Republic with ChiroMission in order to help the Dominican and Haitian people and also to learn how to adapt my skills to treat a variety of different people and conditions. ChiroMission is a "not for profit organization that helps raise funds for the less fortunate. Their purpose is to serve the suffering and help provide a better standard of living with the use of natural, preventative Chiropractic Care as well as raising funds for food, shelter, clothing, etc. for those in need". Traveling with this amazing organization taught me how to improvise. In school we were always taught how to set up patients according to a strict set of guidelines, regardless of the patient's and/or the doctor's limitations; real life isn't like that. We were adjusting patients on floors, blankets, and on top of garbage cans, using only our own two hands and the support of our colleagues.
A few months later I traveled with Palmer Clinic Abroad, along with several of my classmates, to India, in order to gain even more hands on experience. While in India, we were situated in an old hospital where thousands sought our care, hundreds of which were school aged children. It was here that we each learned a good deal about efficiency, time management, and navigating through cultural boundaries.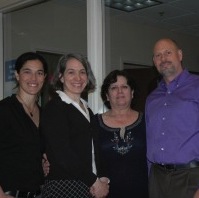 I graduated with my Doctor of Chiropractic degree in 2011, and moved back to North Carolina to begin working at the Center for Chiropractic and Wellness in Raleigh. My passion for knowledge pushes me to attend various conferences and seminars encompassing a broad range of disciplines including, but not limited to: Myofascial Trigger Point Therapy (Albequerqe, New Mexico, 2012), and Neuroendocrine Dysfunction (Asheville, NC, 2014) in order to get advanced training in order to learn new techniques that may be useful when designing a patient-specific care plan. I am currently certified in several techniques including SFMA, Graston Technique, Activator, Cox Flexion/Distraction, and acupuncture.
How I work: I had a patient switch to me from another local office and tell me this story: He had gone into the office and walked out with a recommendation to commit to 48 visits, totaling around $5,000.00! They said that they would give him a discount if he would pay up front, then a discount if he used cash vs. a credit card, etc. He asked if he could, instead, seek treatment until his pain subsided, then taper off treatment to ensure he remained stable and that the cause of his pain was corrected. The chiropractor immediately said, "Let me go get our financial advisor to talk with you about that."
THIS IS NOT HOW I WORK!
My theory behind chiropractic is that I will use whatever tools, techniques, and knowledge I have in order to help you achieve your goals, whatever those goals may be, as quickly and as efficiently as possible. We will work together as a team, which means our treatment plan will include ways for you to reach your goals quicker by implementing at home tasks that fit your lifestyle.